As a home cook, having the right tools in the kitchen can make a huge difference in your cooking experience. From making cleanup easier to helping you cook more efficiently, the right products can take your cooking game to the next level. This is where Asahi Kasei's innovative kitchen products come in. In this blog post, we will delve into the top 4 must-have kitchen products from Asahi Kasei.
Cooking Sheet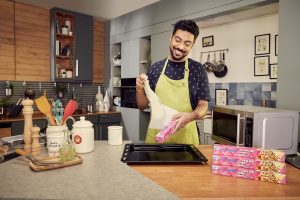 The Asahi Kasei Cooking Sheet is a premium quality parchment paper that is silicone coated on both sides, making it greaseproof and water resistant. Lining pans with parchment paper makes cleanup a breeze. Simply line your baking sheet or pan with the parchment paper, and you won't have to worry about scrubbing off any stubborn residue. Another benefit of using parchment paper is that it helps distribute heat evenly, which can lead to more consistent cooking. Parchment paper is a versatile and convenient product that can be used for baking, cooking, and even as a food wrapper. Everything from sandwiches and wraps to puranpolis and butter naan can be wrapped in it. It has an in-built cutter that makes it easy to tear and easy to use. Store the parchment paper in a cool, dry place to prevent moisture from affecting its quality.
Frying Pan Foil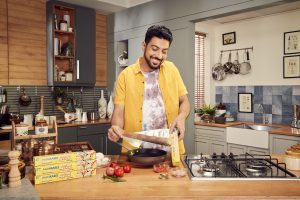 The Asahi Kasei Frying Pan Foil is a silicone-coated aluminium foil that can be used in a plethora of ways. Its main purpose is to enable us to prepare delightful meals with little or no oil. Food won't stick even when cooked without oil thanks to the silicone coating on one side of the foil. You can use it to make foods such as fried eggs without using a drop of oil. The Asahi Kasei frying pan foil is also versatile and can be used for other applications such as wrapping and storing food or as a protective layer for oven racks or baking trays. Its non-stick properties make it easy to clean, and it is also disposable, making clean-up after cooking quick and hassle-free. To keep the foil in good condition, store it in a dry, cool place away from any heat or light sources.
Premium Wrap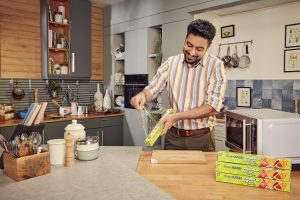 Asahi Kasei Premium Wrap is a high-quality cling wrap that is designed for food storage and preservation. It is made from PVDC, a safe and non-toxic material that is commonly used in food packaging. Whether you are wrapping up a half-eaten avocado or covering a bowl of leftover soup, cling wrap can help prevent air and moisture from getting in and spoiling your food. The wrap comes with a built-in sliding cutter that allows you to easily cut the wrap to the desired size. Asahi Kasei Premium Wrap is microwave and freezer-safe as well. It can also be used as a cooking tool. For example, you can use it to wrap up marinating meat or fish, which can help infuse the flavours more deeply. And if you are making sushi at home, cling wrap can be used to help shape the rice and filling into a perfect roll. To ensure that your cling wrap stays fresh, store it in a cool, dry place away from direct sunlight.
Zipper Bag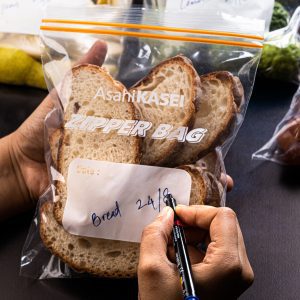 The Asahi Kasei Zipper bag is another must-have kitchen product that can make your life easier in a number of ways. One of the biggest benefits of using zipper bags is that they are airtight, which means you can use them to store food in the freezer for longer periods of time without worrying about freezer burn or spoilage. They are ideal for storing and transporting food items such as fruits, vegetables, snacks, and leftovers. In addition to their use as food storage containers, zipper bags can also be used to marinate meat or fish. Simply place the meat or fish in the bag, add your marinade, and seal it up. The Asahi Kasei Zipper Bag is also microwave safe and can easily be used in a microwave to defrost frozen food. Store zipper bags in a cool, dry place to prevent any moisture from affecting the quality of the seal. When it comes to cleaning, simply wash the bags with warm soapy water and allow them to air dry.
Overall, Asahi Kasei's innovative kitchen products can help take your cooking game to the next level by making your cooking more efficient and keeping your food fresh for longer. With proper maintenance, these products can last a long time and continue to enhance your cooking experience.