Asahi Kasei Cooking Sheet Mobile
Asahi Kasei Frying Pan Foil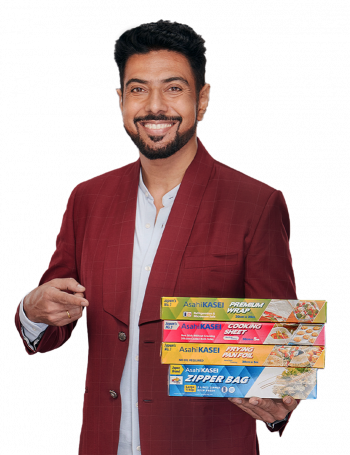 Asahi Kasei brings to you Japan's No 1* kitchen products straight to your home!
We will change the way you cook and store food. Making your time in the kitchen more efficient, your cooking healthier and your storage solutions better.
*Wrapping film for food, cooking sheet and silicone-coated aluminum foil categroy in Japan
(Source : INTAGE SRI data(CY2019))
Asahi Kasei Products FAQs
Premium Wrap, Frying Pan Foil, Cooking Sheet and Zipper Bag, the Japanese way to store, cook and bake now in Indian kitchens!
These 4 kitchen accessories are a boon for health-conscious homemakers, working women and anyone else on the go. They are extremely convenient to use and save on time that can be used to pursue other interests.
All Asahi Kasei products have been extensively tested in our labs in Japan and are completely safe to use.
These products have been in use in Japan for a long time especially Premium Wrap is used over 50 years, a testament to their utility and quality. 
Asahi Kasei kitchen consumables & food prep products are available online on Big Basket, Amazon and Flipkart.
They are also available offline at supermarkets and general stores.
I heard about these products from a friend of mine and it has changed the way I run my kitchen
Awesome products! Each product has a unique benefit that helps make my life easier in the kitchen.
Asahi Kasei Products has made cooking hassle-free and healthy. I use them as a Homechef and Recommend.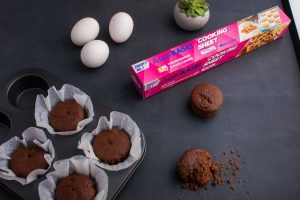 When it comes to cooking and baking, having the right tools can make all the difference. From measuring spoons to mixing bowls, each item serves...
View More